In the dynamic realm of aesthetic innovations, the BBL Hero has emerged as a revolutionary force, reshaping the landscape of skin rejuvenation and body contouring. Building upon the foundation of BroadBand Light (BBL) technology, the BBL Hero introduces a new era of non-invasive treatments that combine versatility, precision, and impressive results.
Dr. Heil and the team at Premier Plastic Surgery have years of experience in carrying out BBL Hero procedures. Read on to learn more about the BBL Hero and uncover its transformative potential and the benefits it brings to those seeking enhanced beauty and confidence.
What is the BBL Hero?
The BBL Hero represents a remarkable evolution of traditional BBL technology, setting new standards for skin enhancement and body rejuvenation. With its advanced engineering, the BBL Hero enables the team at Premier Plastic Surgery to deliver highly customizable treatments that address a wide array of skin concerns. From pigmentation irregularities and sun damage to vascular lesions and fine lines, the BBL Hero harnesses the power of light energy to stimulate the body's natural rejuvenation processes.
---
The benefits of the treatment
The BBL Hero boasts an impressive list of benefits, making it a good option for individuals looking to rejuvenate their skin and redefine their appearance:
Enhanced Skin Texture: The BBL Hero stimulates collagen production, leading to smoother and more supple skin texture.
Even Skin Tone: Pigmentation irregularities such as sun spots and age spots are effectively reduced, resulting in a more uniform complexion.
Vascular Lesion Reduction: The treatment addresses vascular issues like rosacea and spider veins, leading to a clearer and less red complexion.
Minimized Fine Lines: By promoting the production of elastin and collagen fibers, the BBL Hero diminishes the appearance of fine lines and wrinkles.
Youthful Radiance: Patients experience a revitalized and youthful radiance as their skin's natural healing processes are activated.
Non-Invasive: With minimal discomfort and downtime, the BBL Hero provides a non-invasive alternative to surgical procedures.
---
Who is a candidate for treatment with the BBL Hero?
Ideal candidates for the BBL Hero are individuals seeking skin rejuvenation and body contouring without the need for surgery. Those with concerns about pigmentation irregularities, sun damage, vascular lesions, and signs of aging can benefit from this treatment. During the consultation, Dr. Heil and his team will determine candidacy and tailor a treatment plan to each individual's unique needs.
---
What is the treatment process?
The BBL Hero treatment process involves several steps:
Consultation: During the initial consultation, the practitioner assesses the patient's skin concerns and goals to design a personalized treatment plan.
Preparation: The patient's skin is cleansed, and they are provided with protective eyewear to shield their eyes from the bright light.
Treatment: The BBL Hero applicator delivers precise bursts of light energy to the targeted areas. Patients may experience a warm sensation during this phase.
Cooling: Advanced cooling technology ensures patient comfort during the procedure.
Duration: Depending on the treatment area and concerns, a session typically takes 15-30 minutes.
Recovery: There is little to no downtime after the procedure, allowing patients to resume their daily activities immediately.
---
What is the recovery process like?
After a BBL Hero treatment, patients may experience mild redness or a sensation similar to a mild sunburn, which usually subsides within a few hours. Makeup can be applied immediately, and patients are advised to use sunscreen to protect their skin. While the BBL Hero is generally safe and well-tolerated, there might be minimal risks such as temporary discomfort, blistering, or pigmentation changes. Dr. Heil understands the potential risks and benefits of the treatment and takes every individual patient's unique conditions into account when advising them on post-procedural instructions.
Why choose Premier Plastic Surgery?
Dr. Brian Heil, a distinguished and board-certified plastic surgeon at Premier Plastic Surgery, is a celebrated member of the Pittsburgh cosmological community and a recipient of several prestigious awards. His commitment to excellence and patient care has earned him recognition within the medical community. With his extensive experience and accolades, Dr. Heil is a trusted authority in cosmetic and reconstructive procedures, providing patients with top-tier expertise and results that reflect his dedication to the field.
Reach out to our office today to set up a private consultation and learn more about our BBL Hero treatments.
Close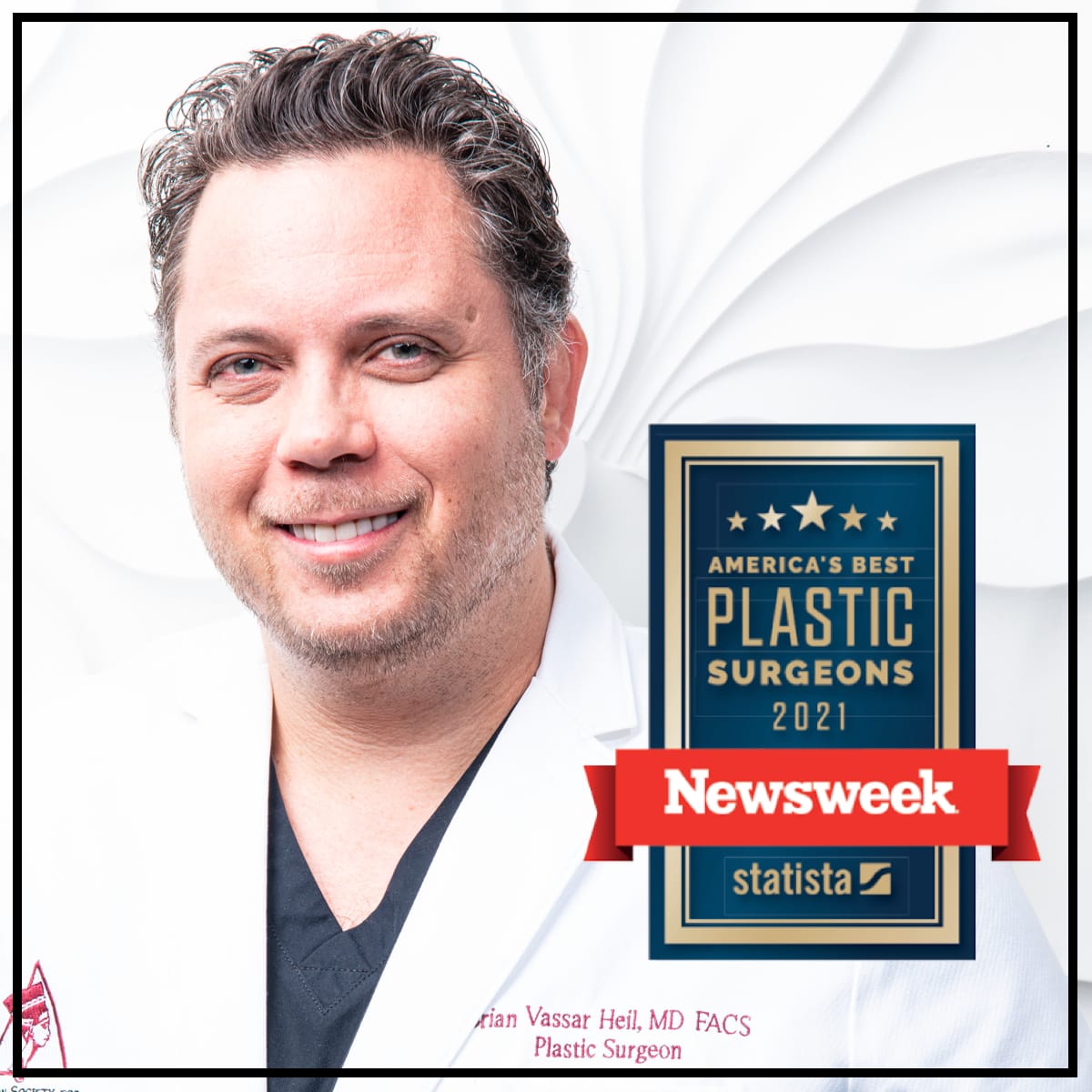 Accessibility:
If you are vision-impaired or have some other impairment covered by the Americans with Disabilities Act or a similar law, and you wish to discuss potential accommodations related to using this website, please contact our Accessibility Manager at
724-264-3608
.