The Absolute Popularity Of Breast Augmentation
---
Breast augmentation accounts for nearly one-fifth of all cosmetic procedures performed in the United States each year. In 2018, nearly 300,000 augmentation procedures were performed. At Premier Plastic Surgery, the prevalence of breast-oriented cosmetic surgery is evident as well.
Choosing Your Breast Augmentation Surgeon
Although so many procedures are performed each year, they don't all end with high-quality, natural-looking results. At Premier Plastic Surgery, Dr. Brian V. Heil thoroughly reviews the numerous options with each patient regarding breast augmentation in Pittsburgh. Dr. Heil plays an integral role in the advancement of plastic surgery.
Moreover, his commitment to his patients is of the utmost importance. It's his top priority to help each patient achieve their personal aesthetic goals by delivering the best possible results. Dr. Heil strives to accomplish a cohesive look that enhances his patients' existing beauty.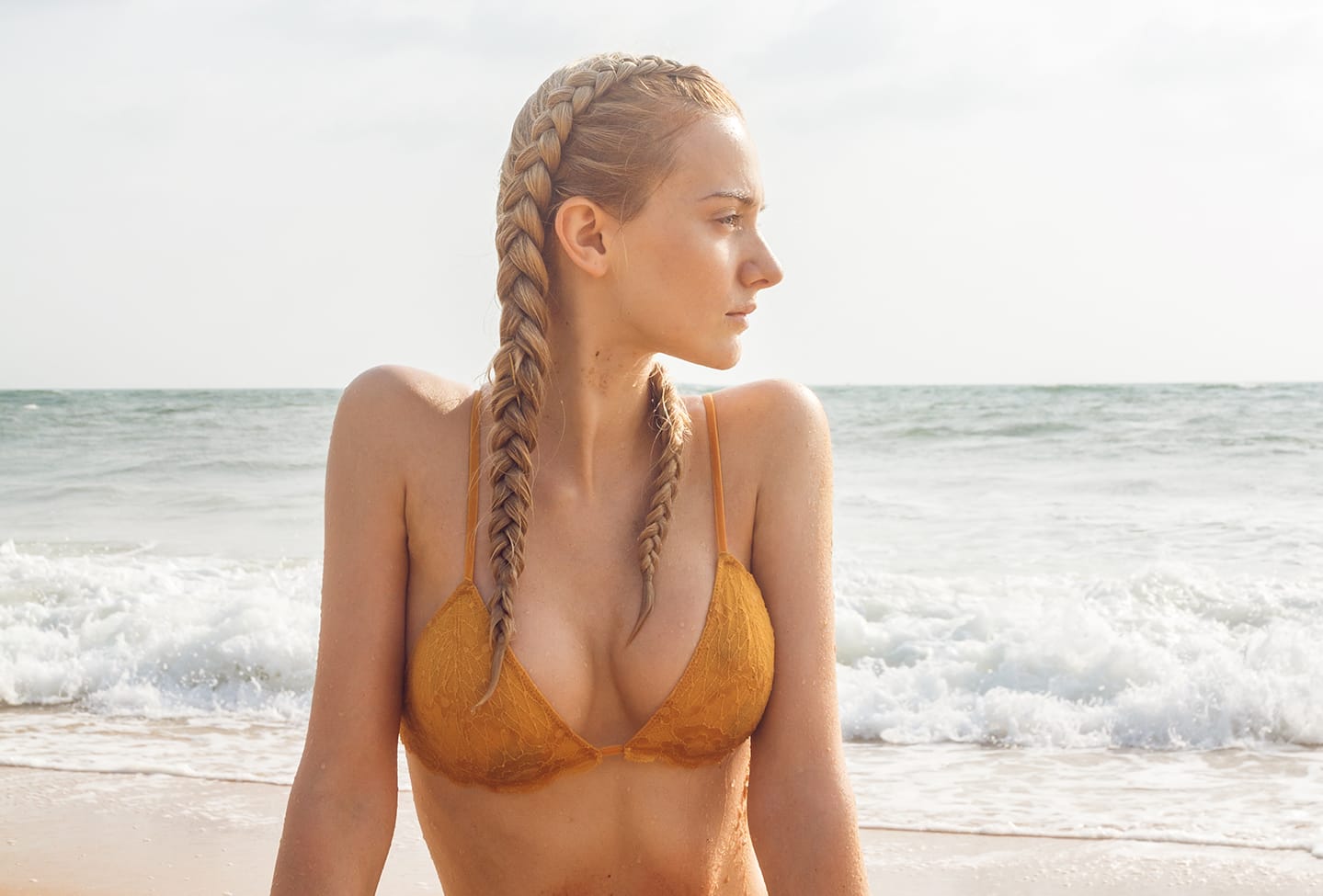 Breast Augmentation
At Premier Plastic Surgery
If you are seeking the benefits of plastic surgery, Dr. Brian Heil is among the best options in Pittsburgh. His training is unparalleled—consisting of a five-year integrated residency in General Surgery and Plastic and Reconstructive surgery, followed by a fellowship in MicroSurgery at the University Medical Center of Pittsburgh. His training culminated in board certification through the American Board of Plastic Surgery in 2002. From that time forward, he has been creating optimal, successful outcomes for his patients in his Pittsburgh private practice—Premier Plastic Surgery.
When you come to Premier Plastic Surgery, you benefit from a multi-faceted approach to plastic surgery journey. Of course, your surgical care is delivered by a board-certified plastic surgeon with many years of experience delivering safe and natural results. Additionally, your entire experience is overseen by caring staff in an environment dedicated to you. At Premier, we understand your commitment to cosmetic improvement, and we are there every step of the way with total attention to detail.
What is natural breast enhancement with fat transfer?
If the client does not wish to undergo breast augmentation with implants, there is a viable alternative known as fat transfer breast enhancement. During this procedure, fat is extracted from a donor area such as the thighs, hips or lower back using liposuction. The fat is then sterilized and purified, and is injected into the breasts to achieve subtle yet beautiful transformation. Unlike implant surgery, fat transfer can be used to pinpoint exact areas of the breast that the patient is unhappy with and correct them with naturally enhanced contours.
Fat transfer breast augmentation can help to increase the breasts up to one and a half cup sizes on average. This surgery has the dual benefit of trimming and sculpting the donor area while amplifying the breasts. What's more, because the fat used is taken from the patient's own body, the treatment has no risk of allergic reaction or complications. It is inherently safe.
Fat transfer need not be used by itself to increase the bust size. It can be performed in tandem with implant surgery to achieve the most natural and authentic looking outcome possible. Dr. Heil will tailor your breast enhancement procedure to reflect your personal cosmetic goals, and create results that you will enjoy for years to come.
Cosmetic Candidacy
An ideal candidate is someone who is looking to:
Increase overall bust size
Restore volume after weight loss or pregnancy
Improve symmetry
Counteract the effects of aging
Correct elongation (tubular breasts)
Pittsburgh Breast augmentation options, however, cannot address the issue of extreme ptosis or drooping of the breast. In such cases, a breast lift will be necessary. Augmentation can be used in combination with breast lift procedures to both increase volume and positioning.
A tummy tuck can also be paired with breast implant surgery to create a Mommy Makeover package (in combination with a variety of different procedures). Overall, the combination makes for ideal body contouring.
What Decisions Do I Need To Make Regarding Treatment?
The term "breast implant surgery" covers a wide spectrum of procedures. Just like each patient is entirely unique, so are their goals.
First, there is the question of the implant material. Most commonly, patients choose between a saline or silicone prostheses. In the earlier days of breast augmentation, saline implants were the most popular choice. Recently, silicone implants have become the selection for patients looking to mimic the feel and appearance of a natural breast. Ultimately, the choice comes down to the individual's desired results.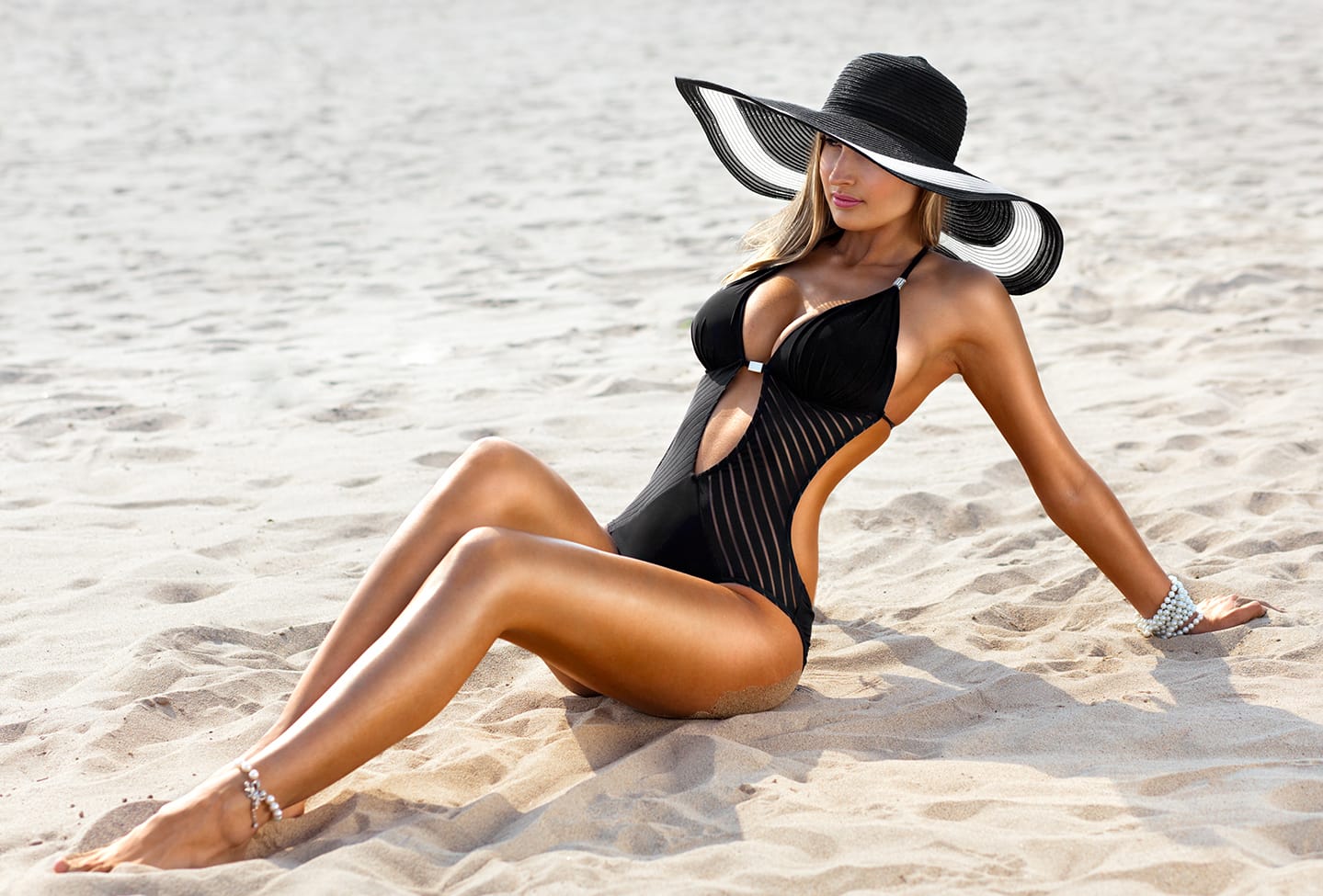 What Should I Expect The Day Of The Procedure?
On the day of surgery, a certified member of Dr. Heil's team will administer anesthesia. The incision will be made in the chosen location, and the implant is then inserted. The incisions are then sutured shut. Results are immediate, but your body must be allowed to recover properly. After the procedure is complete, you will be taken to a recovery area for close monitoring. We carefully wrap your breasts in specialized bandages and a support bra to minimize swelling and promote the healing process. You are permitted to go home the same day to begin recovery.
How much is a breast augmentation?
Breast augmentation fees vary quite a bit, because every client will require a personalized approach to surgery. After a thorough physical evaluation and review of your medical history, the doctor will create a surgical plan tailored to your needs, and will present you with a total quote for services at that time. In general, costs will include surgeon's fees, anesthesia fees, postoperative garment fees and facility fees, among others.
Bilateral submuscular augmentation mammaplasty (gels) $7300-$10,000
Bilateral submuscular augmentation mammaplasty (saline) $6300-$9500
---
What Should I Expect
During The Recovery Process?
Dr. Heil will prescribe you the appropriate medication to combat any pain or swelling after the procedure, as well as provide specific instructions on how to care for your breasts after surgery, how long to abstain from heavy lifting, and how best to avoid infection. Recovery times will differ from patient to patient, and Dr. Heil will outline the length of your recovery period during your consultation.
Patients are required to wear a special support bra for the first several weeks to ensure the breast heals in the correct position. Proper cleaning techniques are crucial during your recovery, and special ointments may be provided after surgery. Soreness and swelling are completely normal during the weeks following surgery. Dr. Heil's trained physician assistants will perform follow-up appointments to ensure the healing process is progressing as planned.
Before & After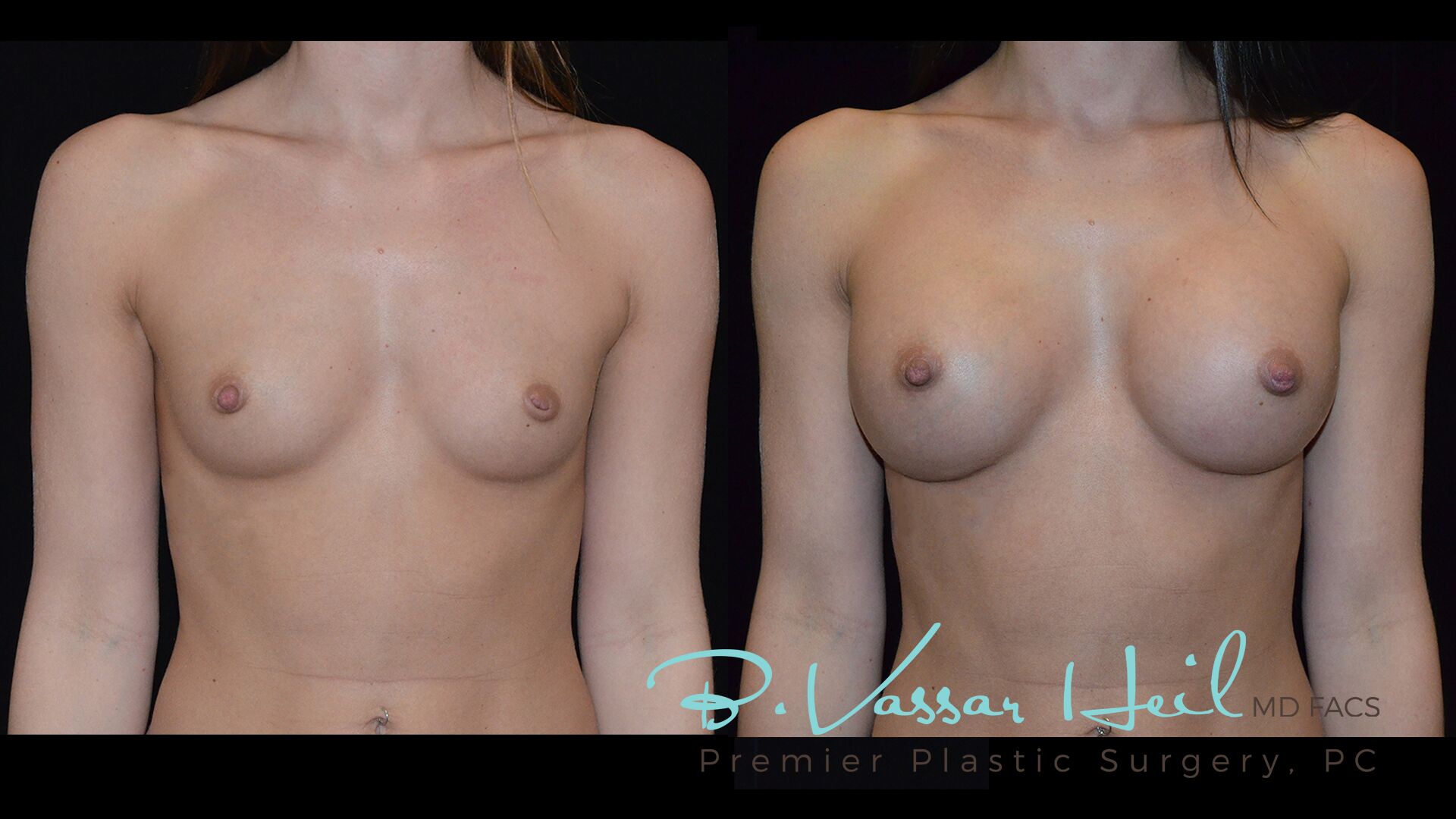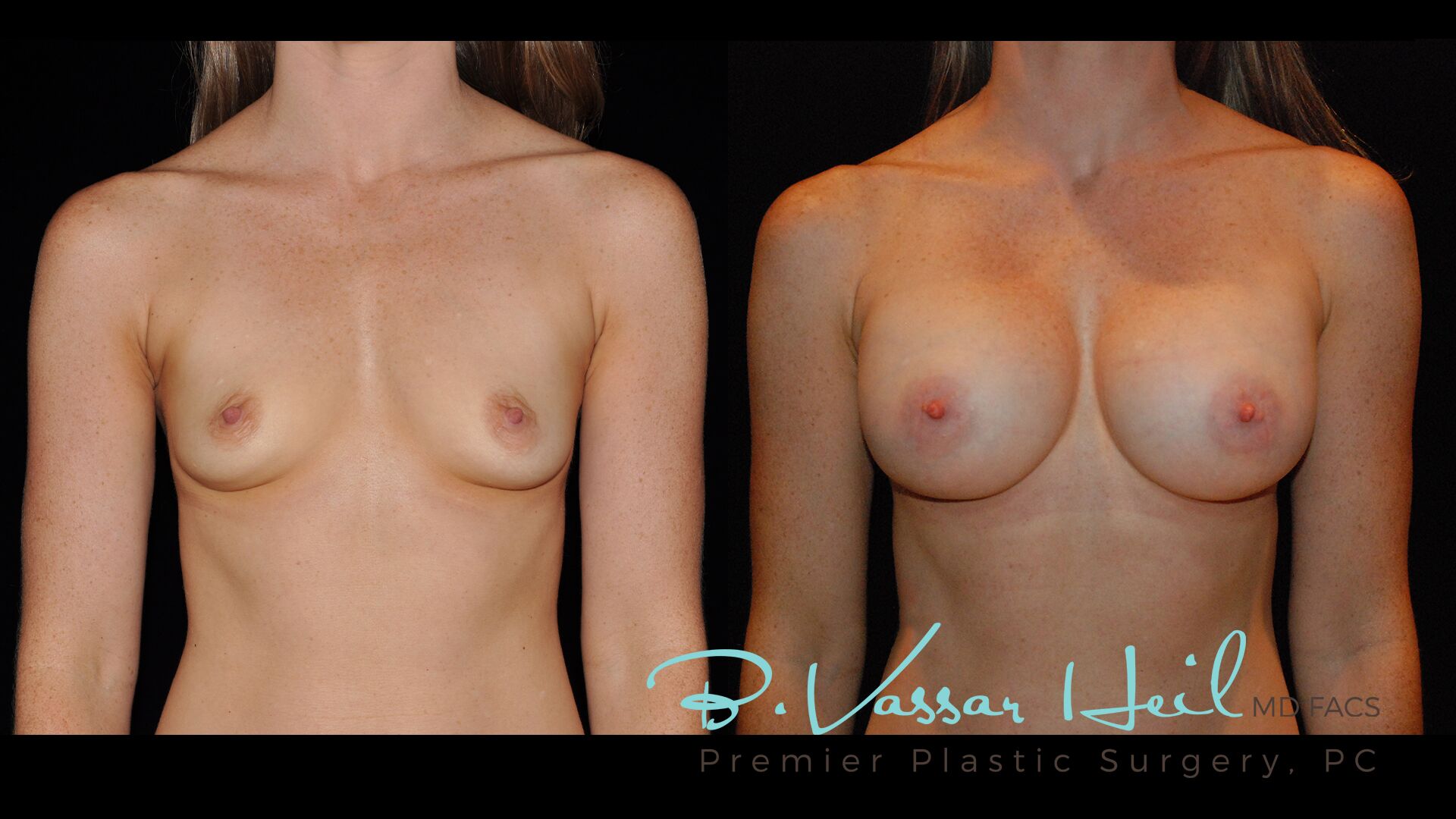 Why Choose Dr. Heil?
Dr. Heil is not only a board-certified plastic surgeon, but he is also a member of the American Society for Aesthetic Plastic Surgery, American Society of Plastic Surgeons, American Society for Laser Medicine and Surgery, Ohio Valley Society of Plastic Surgeons, Robert H. Ivy Society of Plastic Surgeons, and the Pittsburgh Society of Plastic Surgeons. He is a member of the Medical Spa Society, the International Medical Spa Association, the Fellow of the American College of Surgeons, and many other esteemed plastic surgery societies.
Dr. Heil has helped thousands of patients achieve beautiful results. He is extremely thorough throughout each step of the process and delivers one of the best breast procedures Pittsburgh has to offer. During the initial consultation, he takes the time to fully understand your goals provide all information about expectations, recovery, and results. Premier Plastic Surgery is committed to patient education. When you better understand the process, you can more actively and accurately engage in all decisions. Consequently, you are more likely to receive beautiful results.
---
Schedule A Consultation
Dr. Heil can provide you with specific information regarding implant size, procedure times, and the recovery period during your personal consultation—whether you're from Bethel Park, PA, Cranberry Township, PA, or Morgantown, WV. Be prepared to discuss your aesthetic goals and your expectations from the procedure. There are many reasons that women seek breast augmentation, and Dr. Heil will work to help address your specific concerns.
Call Premier Plastic Surgery today to learn more and schedule your consultation.
Close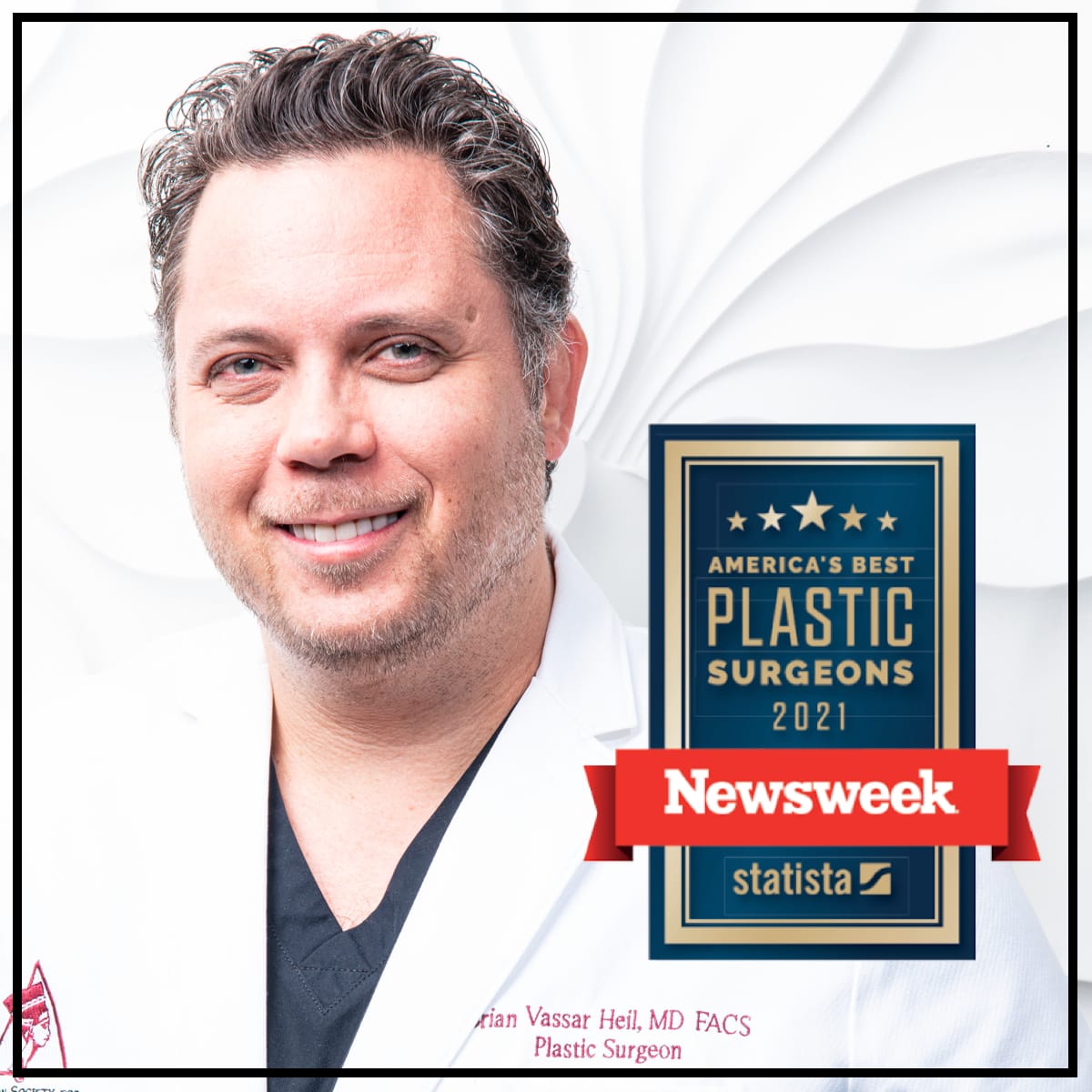 Accessibility:
If you are vision-impaired or have some other impairment covered by the Americans with Disabilities Act or a similar law, and you wish to discuss potential accommodations related to using this website, please contact our Accessibility Manager at
724-264-3608
.