At Premier Plastic Surgery, we offer our patients two premium forms of hair restoration: ARTAS and NeoGraft. Both are fantastic forms of hair restoration, and our patients appreciate the results from each. Of course, the best way to determine the treatment for you is to come to Premier for a private consultation with Dr. Heil.
---
Hair Restoration At Premier Plastic Surgery
If you are seeking the benefits of hair restoration, Dr. Brian Heil is among the best options in Pittsburgh. He has over 15 years of experience in hair transplantation, with over 1,500 successful outcomes. His attention to aesthetics and refined understanding of hair-growth patterns allow him to construct a treatment plan that yields a natural result. When you come to Premier, you are receiving treatment from a surgeon who was voted by his peers to be recognized as a Castle Connolly America Top Doctor.
In addition to the cosmetic result, our entire practice is built around you. From our staff to the office itself, every aspect is here to ensure each step of your treatment is met with total attention to detail. At Premier, we understand your commitment to cosmetic improvement, and we are equally committed in your journey.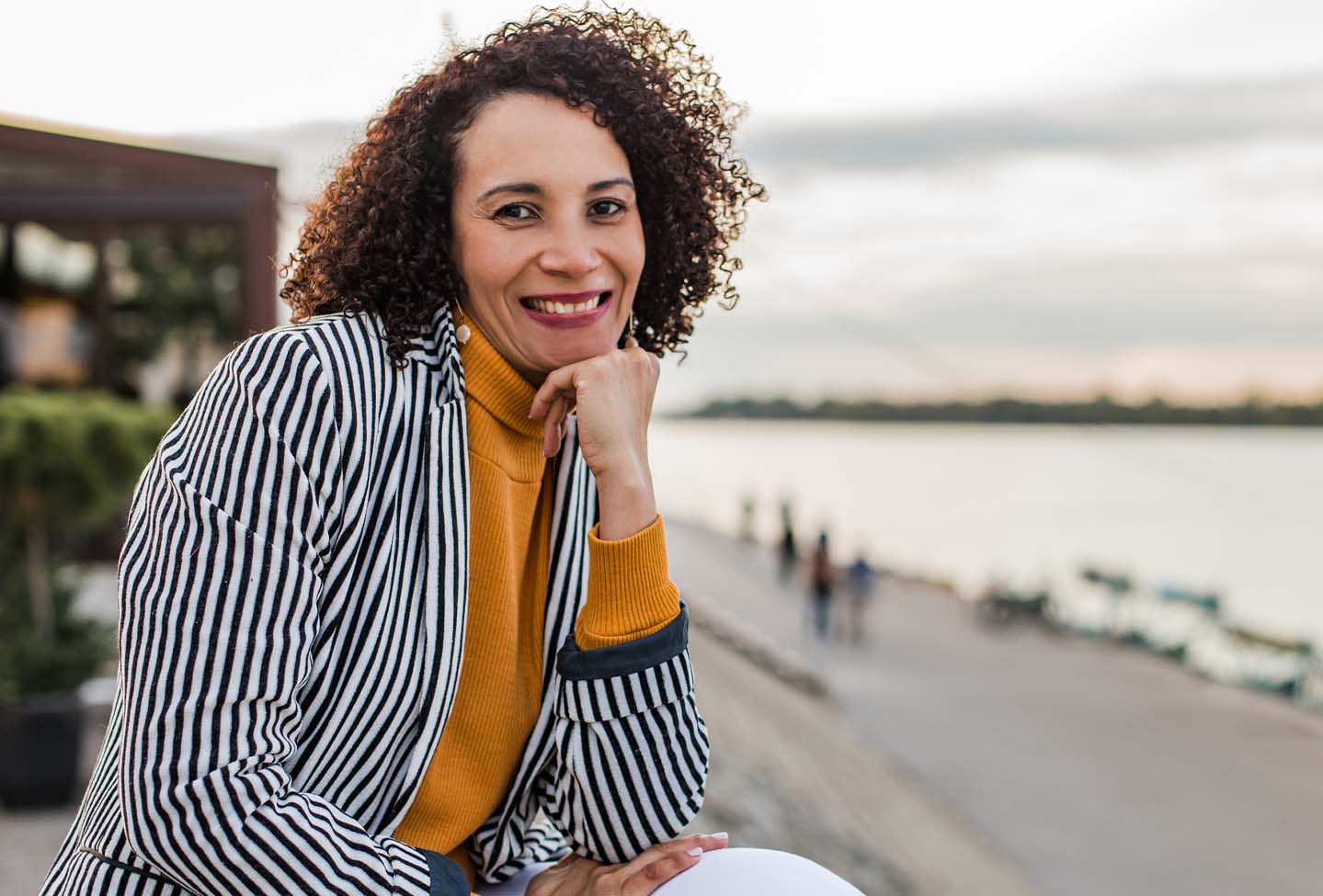 Artas™
Introducing The Latest Hair Restoration Technology
The ARTAS™ Robotic Hair Transplant provides natural-looking results using your real hair. This cutting-edge procedure eliminates many of the issues that accompany other hair loss treatments. There is no guesswork, fatigue during manual methods, nor will patients experience the pain, complications, scarring, and downtime of other hair restoration procedures.
ARTAS technology is FDA-cleared and was developed by leading hair restoration researchers and physicians. This hair replacement procedure is minimally invasive and will not leave the typical long, linear scar, so you are free to cut and style your hair however you prefer it.
Now, Dr. Brian V. Heil of Premier Plastic Surgery is offering this state-of-the-art robotic hair loss treatment in Pittsburgh, Pennsylvania, within easy driving distance of Ohio patients.
Absolute Accuracy, Precision, and Reproducibility
The precision robot creates robust hair follicle grafts. Robots never get tired, so the thousandth graft is the same high quality as the first graft, and the risk of human error is eradicated.
Vision Beyond What the Human Eye Can See
The high-definition stereoscopic vision system will monitor, analyze, and track each of your hairs sixty times per second. This offers incredible insight that the human eye simply cannot achieve.
The Latest Advances in Artificial Intelligence
The ARTAS system uses state-of-the-art artificial intelligence algorithms to detect every characteristic of your follicles: angles, thickness, hair type, and more. Based on this information, it chooses prime hair for transplantation.
Fast Patient Recovery
Spend less time in bed. After this minimally-invasive procedure, you can get back to work and your regular daily activities in only days.
Crucial Information For Hair Restoration Patients
At Premier Plastic Surgery, we have completed many successful hair restoration treatments over the past 16 years, so we have a comprehensive understanding of what works best for our patients. Here are a few things that you should know before your ARTAS procedure.
Before the Procedure:
To ensure the robot's vision system can accurately see the angles and direction of your donor hair, trimming your hair in the donor area is required. You will receive instructions regarding your hair length in preparation for your ARTAS Robotic Hair Transplant.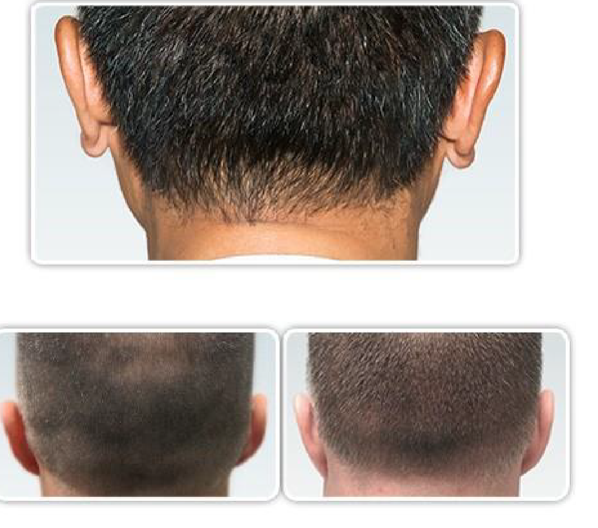 Top image: Your donor area
Bottom left: Before ARTAS Procedure
Bottom right: 3 months post ARTAS
During the Procedure:
The number of grafts will determine how long your procedure will last. Dr. Heil will provide an estimate during your consultation. Generally, the procedure takes 4-8 hours. As you sit back and relax, Dr. Heil will oversee the process, and staff are available to make you as comfortable as possible.
A local anesthetic is applied, which may cause slight discomfort. Once the scalp is numbed, the procedure itself is entirely pain-free.
After the Procedure:
You will have tiny red scabs in both your harvested and transplanted areas, but these scabs will resolve in about 7 to 10 days.
In approximately 10 to 12 days, your donor area's hair will grow out, offering the natural appearance of a short haircut with no hint that you ever received hair loss treatment.
Restore Your Full Head
Of Hair Today!
Are you considering an ARTAS Robotic Hair Transplant in Pittsburgh, PA, or Eastern Ohio? Dr. Heil is the first and only physician in the region to offer this cutting-edge procedure. He has 16 years of experience in hair restoration treatment, so you can trust his impressive expertise. Schedule your consultation for ARTAS when you call 412-709-3067 today!
Close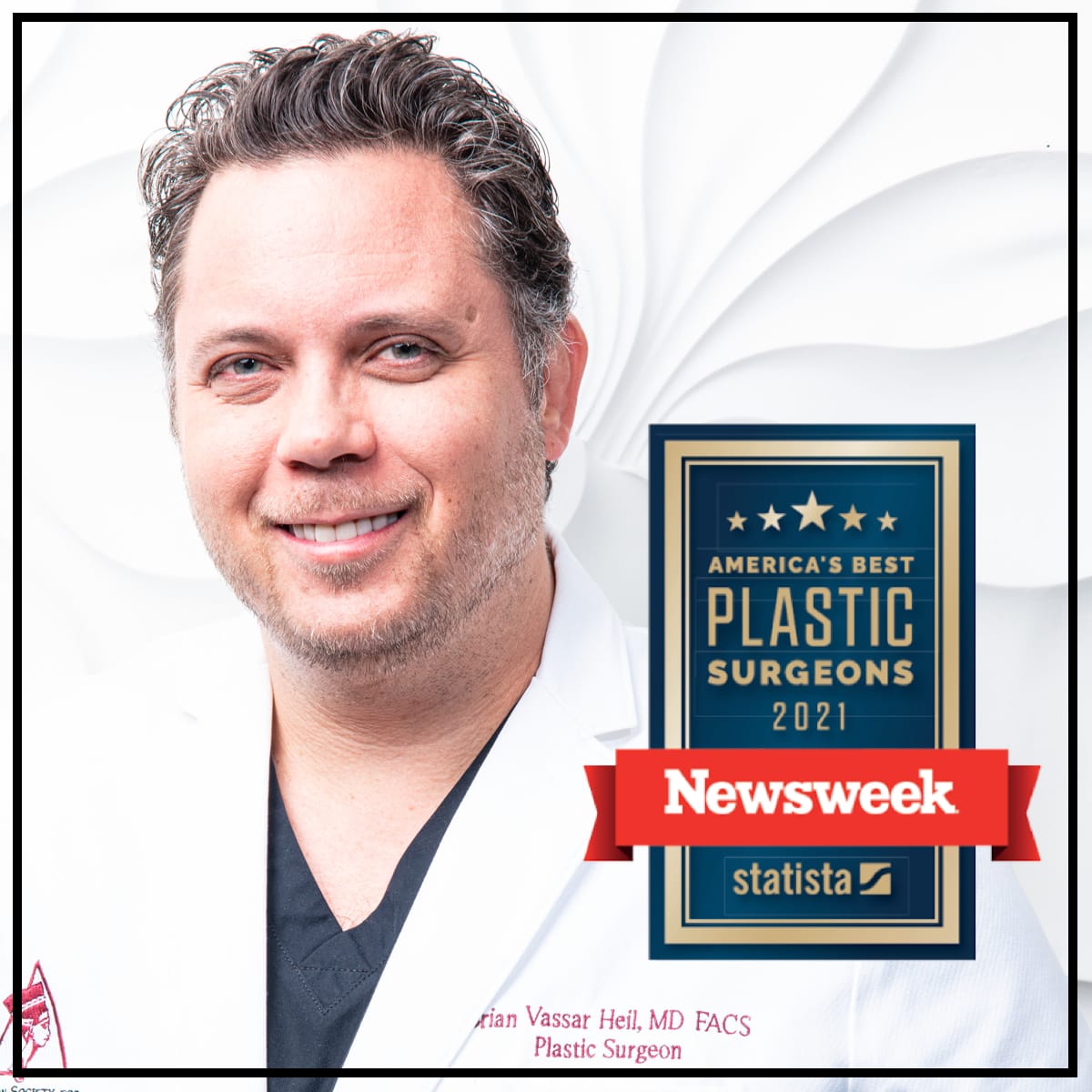 Accessibility:
If you are vision-impaired or have some other impairment covered by the Americans with Disabilities Act or a similar law, and you wish to discuss potential accommodations related to using this website, please contact our Accessibility Manager at
724-264-3608
.