We love to show off our beautiful state-of-the-art facility in Wexford! We worked to build one of the best surgical facilities in Pittsburgh, designed with patient comfort, privacy, and safety in mind. It's one-stop shopping for all your aesthetic needs, because our office, surgical facility, and medispa are all housed in the same convenient location.
---
Brian Vassar Heil, MD FACS is very proud of our new Center. It was designed to provide all the space, convenience and features that our patients want. Our private plastic surgery office starts with a comfortable and beautiful reception area. Our consultation rooms are oversized for comfort and will accommodate relatives or friends who may accompany you. Each room is equipped with flat screen monitors & iPads to watch educational video about the surgery in which you are interested.
We also use our iPads to diagram the procedure to give you greater insight into our recommendations. The office was designed to protect your privacy and meets federal HIPAA requirements.
Our surgery center is thoughtfully designed to meet our patients' needs, but most importantly, it is safe—it is state licensed, Medicare certified. Each licensure or certification is based on a stringent evaluation process and we're proud that our facility has passed every test. And of course our anesthesiologist—Dr. King, experienced, and board certified in anesthesiology. Our center features a separate private entrance, a private waiting room with satellite TV for you relatives and friends, private pre-op rooms, and spacious recovery rooms. We have three operating rooms designed to meet hospital standards for your safety. We are happy to provide you with a limited tour during your consultation; this will reassure you that this is a quality facility in which you will feel comfortable and safe.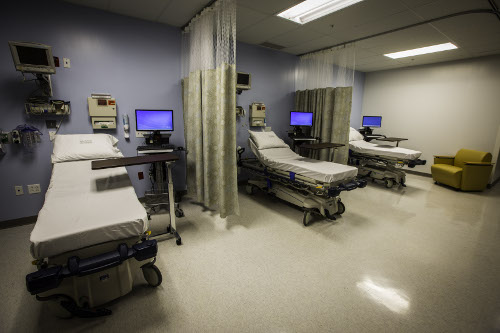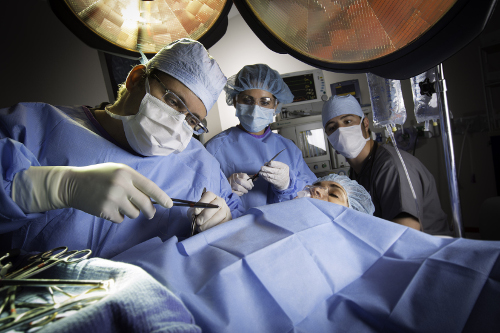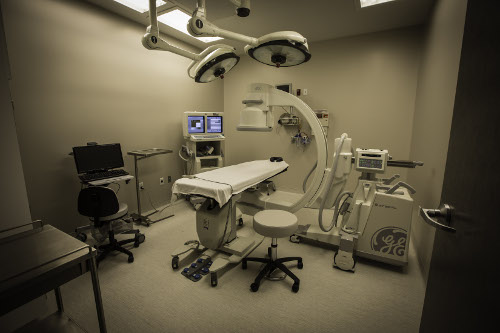 What is AAAASF?
The initials AAAASF stands for the American Association for Accreditations of Ambulatory Surgery Facilities. The AAAASF develops and implements standards of excellence to ensure the highest quality of patient safety through an accreditation program. In short, it means Premier Surgery Center of Pittsburgh has been inspected, and meets all of the standards set by AAAASF for Accreditation.
The AAAASF protects patients in an Ambulatory Surgery Center (ASC) by:
Requiring surgeons to have hospital privileges for any procedure they perform in an ASC
Mandating the only Anesthesia professionals provide deep levels of Anesthesia
Holding each ASC to rigorous standards for a safe surgical environment, up-to-date equipment, and appropriate anesthesia drugs
Assuring that the standards are the same as Hospital standards
Using peer review (peer oversight) to inspect and re-inspect ASC facilities.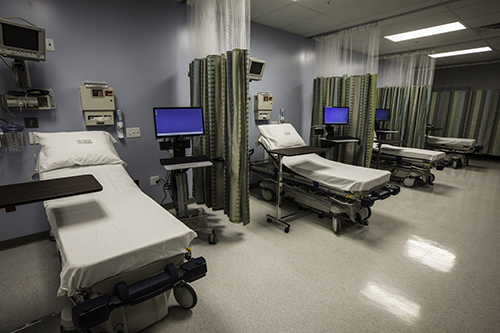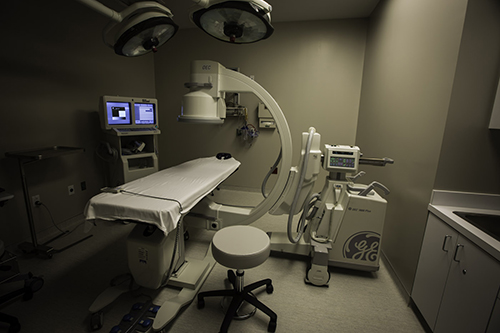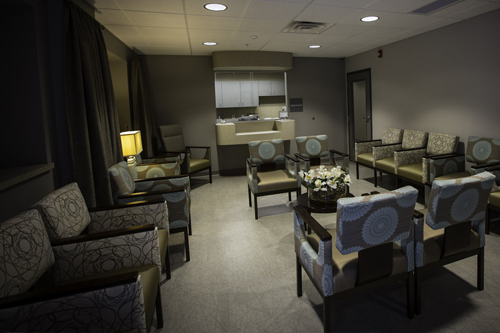 About the AAAASF
The American Association for Accreditation of Ambulatory Surgery Facilities, Inc. (AAAASF) was established in 1980 to standardize and improve the quality of medical and surgical care in outpatient facilities and assure the public that patient safety is top priority in an accredited facility.
More than 2,200 outpatient facilities are accredited by AAAASF, one of the largest not-for-profit accrediting organizations in the United States. Surgeons, legislators, state and national health agencies and patients acknowledge that AAAASF sets the "gold standard" for quality patient care."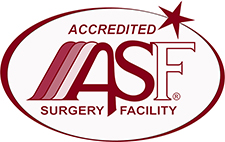 AAAASF programs include surgical, procedural, oral maxillofacial, international surgical and dental. AAAASF is also deemed by Medicare to accredit ambulatory surgery centers, rehabilitation and outpatient therapy agencies and rural health clinics. For more information, visit AAAASF.org or Facebook, LinkedIn, and Twitter.
Patient Notification (Patient Rights and Responsibilities & Advance Directives)
The patient has the right to:

Receive the care necessary to help regain or maintain his or her maximum state of health and, if necessary, cope with death.
Expect personnel who care for the patient to be friendly, considerate, and respective and qualified through education and experience, as well as perform the services for which they are responsible within the highest quality of service.
Expect full recognition of individuality, including personal privacy in treatment and care. In addition, all communications are records will be kept confidential.
Complete information, to the extent known by the physician, regarding diagnosis, treatment, procedure and prognosis, as well as alternative treatments or procedures and the possible risk and side effects associated with treatment or procedures.
Be fully informed of the scope of services available at the facility, provisions for after hours and emergency care and related fees for services rendered.
Be a participant in decisions regarding the intensity and scope of treatment. If the patient is unable to participate in those decisions, the patient's rights shall be exercised by the patient's designated representative or other legally designated person.
Make informed decisions regarding his or her care.
Refuse treatment to the extent permitted by law and be informed of the medical consequences of such a refusal. The patient accepts responsibility for his or her actions should he or she refuses treatment or not follows the instructions of the physician or facility.
Approves or refuses the release of medical records to any individual outside the facility, expect in the case of transfer to another facility, or as required by law or third party payment contracts.
Be informed of any human experimentation or other research/education projects affecting his other care or treatment and can refuse participation in such experimentation or research without compromise to the patient's usual care.
Express grievances/complaints and suggestions at any time.
Assistance in changing primary or specialty physicians or dentists if other qualified physicians are available.
Provide patient access to and/or copies of his or her individual medical records.
Be informed as the facility's policy regarding advance directives/living wills.
Be fully informed before any transfer to another facility or organization to ensure the receiving facility has accepted the patient transfer.
Express those spiritual beliefs and cultural practices that do not harm or interfere with the planned course of medical therapy for the patient.
Expect the facility to agree to comply with Federal Civil Rights laws that assures it will provide interpretation for individuals who are not proficient in English. The facility presents information in manner and forms, such as TDD, large printed materials, Braille, audio tapes and interpreters, that can be understood by hearing and sight impaired individuals.
Have an initial assessment and regular assessment pain.
Upon request, to be given the names of his practitioner, names of all other practitioners directly participating in his care and the names and functions of all other health care person having contact.
Education of patients and families, when appropriate, regarding their roles in managing pain; as well as potential limitations and side effects of pain treatment, if applicable.
The patient is responsible for:
Being considerate of other patients and personnel and for assisting in the control of noise, smoking and other distractions
Respecting the property of others and the facility.
Reporting whether he or she clearly understands the planned course of treatment and what is expected of him or her
Keeping appointments and, when unable to do so for any reason, notifying the facility or physician.
Providing caregivers with the most accurate and complete information regarding present complaints, past illnesses and hospitalizations, medications, unexpected changes in the patient's condition or any other patient health matters.
Observing prescribed rules of the facility during his or her stay and treatment and, if instructions are not followed, forfeiting the right to care at the facility and is responsible for the outcome.
Promptly fulfilling his or her financial obligation to the facility
Payment to the facility for copies of the medical records the patient may request.
Identifying any patient safety concerns.
Patient Grievance
All patient complaints, questions, or requests will receive immediate attention by the Administrator of the facility. Patients can present complaints via phone, patient satisfaction surveys, or in person. If complaint cannot be satisfactorily resolved at the faculty, the State Division of Acute Ambulatory Care, 11 Stanwix Street, Suite 410, Pgh PA 15222. Rep. John Wisilosky, RN may be contacted at 412-565-5176 or contact the Joint Commission at 1800-994-6610 or [email protected] or visit the website for the office of the Medicare Beneficiary Ombudsman. www.cmshhs.gov/center/ombudsman.asp
Ownership Disclosure
The Physician who refers you to our Surgery Center may have an ownership interest in this facility. You are free to choose another facility in which to receive services.
Advance Directive Notification. Allows a person to give directions about future medical care or to designate another person(s) to make medical decisions if he or she lose decision-making capacity. Advance Directives may include living wills, durable power of attorney or similar documents portraying the patient's preference. The existence or lack thereof, will not determine the patient's access to care, treatment and services. Patients presented with an Advanced Directive will be informed that all patients are treated as "Full Code" at the Premier Surgery Cnt of Pgh and that means all measure to resuscitate and sustain life will be taken. Note: As stated in: Understanding advanced directors for healthcare "living wills and power of attorney in Pennsylvania""..there is no law in Pennsylvania that guarantees that your medical provider will follow your instructions in all circumstances…" In the event the patient should need to be transferred to the hospital, the presence of an Advanced Directive will be communicated to the receiving facility. This will follow the patient during transfer and go into effect upon admission to the hospital. If the patient has a notarized Advance Directive, a copy will be placed in the permanent medical record and the attending physician and anesthesiologist will be notified
Effective: May 1, 2012
Close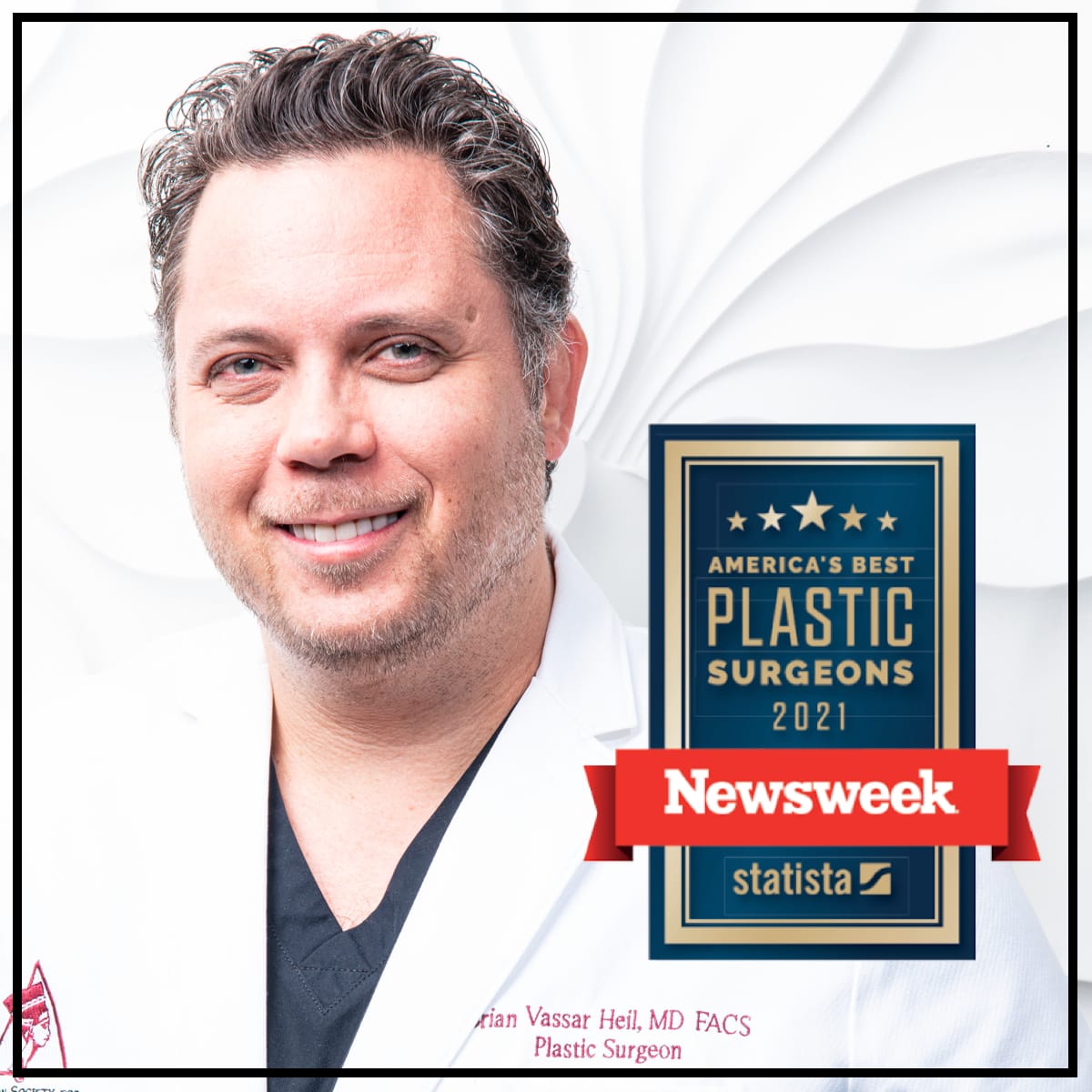 Accessibility:
If you are vision-impaired or have some other impairment covered by the Americans with Disabilities Act or a similar law, and you wish to discuss potential accommodations related to using this website, please contact our Accessibility Manager at
724-264-3608
.