THE BENEFITS OF ARTAS® HAIR RESTORATION
ARTAS® hair transplants for OH and PA residents come with numerous benefits and advantages you won't find with other procedures. Check out our infographic below for a quick overview of why ARTAS® Hair Restoration may be right for you!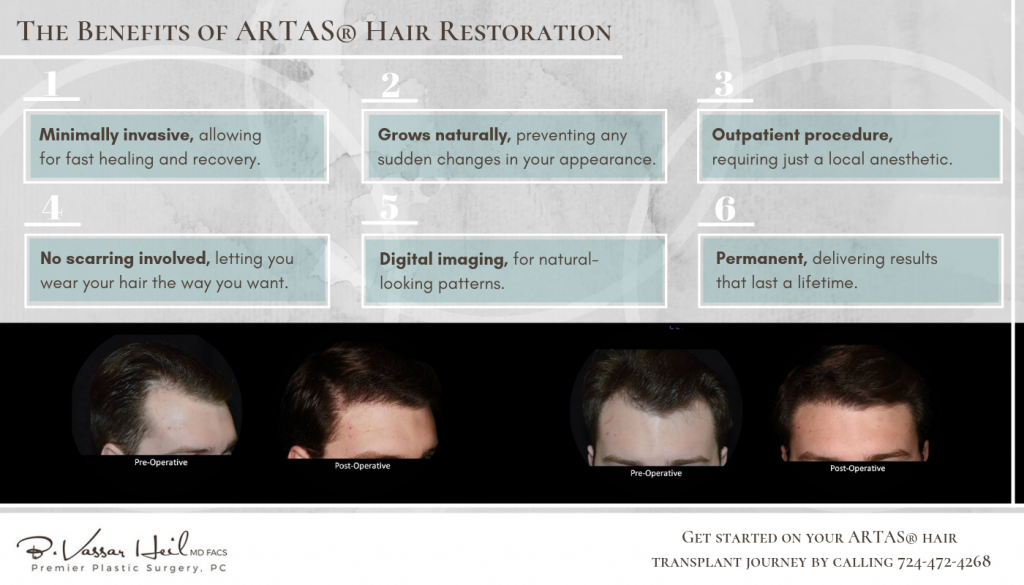 #1. Minimally invasive, allowing for fast healing and recovery.
#2. Grows naturally, preventing any sudden changes in your appearance.
#3. Outpatient procedure, requiring just a local anesthetic.
#4. No scarring involved, letting you wear your hair the way you want.
#5. Digital imaging, for natural-looking patterns.
#6. Permanent, delivering results that last a lifetime.
For more information on hair loss treatment in Wexford, PA, give us a call today at 724-264-3608.