Why Spring is the Best Time to Try Coolsculpting
There are only a few more weeks until spring officially arrives and everything is in bloom. If one of your New Year's Resolutions was to lose weight, but you still suffer from a few stubborn areas of fat, then CoolSculpting may be a great way to get your body ready for spring and summer. CoolSculpting is an innovative FDA-cleared procedure for freezing away unwanted fatty tissue, and requires no down-time or surgical incisions – but is it a good match for your situation?
What is CoolSculpting?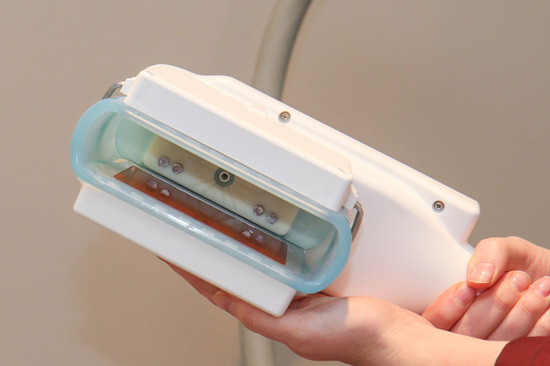 CoolSculpting is an FDA-cleared procedure which freezes targeted areas of fat without incisions or anesthesia, virtually eliminating any need for downtime. It is best for people who are close to their ideal body weight but who experience resistant areas of fat on their thighs, hips, and abdomen (CoolSculpting.com).
If you elect to undergo CoolSculpting, your physician will use a device that employs cryolipolysis (cold energy) to destroy fat cells by freezing. As the crystallized cells die, your body will naturally eliminate them and reveal a more contoured frame. These fat cells are gone for good.
Who is Eligible for CoolSculpting?
Men and women who are in generally good health, who are within 30 pounds of their ideal body weight, and who wish to reduce fatty deposits of the thighs, abdomen and hips are all potential candidates for CoolSculpting. We also prefer that candidates not smoke, drink to excess, or use recreational drugs.
Why Should I Undergo CoolSculpting?
Since the New Year, you've likely worked hard to get in shape, lose weight, and be an overall healthier you.  However, certain body features resist our most zealous efforts to change their shape and size and do not respond to either healthier diet or exercise alone. That's why we suggest undergoing CoolSculpting, which can reveal the body which you have worked so hard to achieve – after just one session at the Premier Plastic Surgery & Dermatology offices.  Even better, this non-invasive procedure allows most patients to return to their daily activities almost immediately after undergoing a CoolSculpting session – meaning that no one has to know that you had a little bit of help achieving your ideal body.
Are there any Risks? What are the Side Effects?
CoolSculpting is FDA-cleared for non-obese individuals who suffer from visible deposits of fat in the abdomen, thighs, and hips. Although this is a non-invasive, safe, and effective procedure, CoolSculpting is not entirely risk-free.  While undergoing CoolSculpting, you may experience a feeling of being pinched or tugged at, numbness, or other discomfort – all of which are completely normal sensations. After the procedure, patients will likely experience temporary bruising, cramping, firmness, redness or inflammation, swelling, stinging, tingling or numbness. These side effects are completely normal aspects of healing, and should disappear shortly after your procedure (CoolSculpting, About Plastic Surgery). If you notice that these side effects last for several weeks or become intolerable, please contact Premier Plastic Surgery & Dermatology as soon as possible.
How Much Does it Cost?
There is no clear-cut answer as to how much your CoolSculpting session will cost. The price will vary according to how many areas are being treated and how many sessions are required to meet your goals. We are always glad to offer payment plans that accommodate each patient's individual financial situation. If you are interested in learning more about payment plans, please contact us at 724-264-3608 or visit our financing page.
Why Should I Pick Premier Plastic Surgery & Dermatology?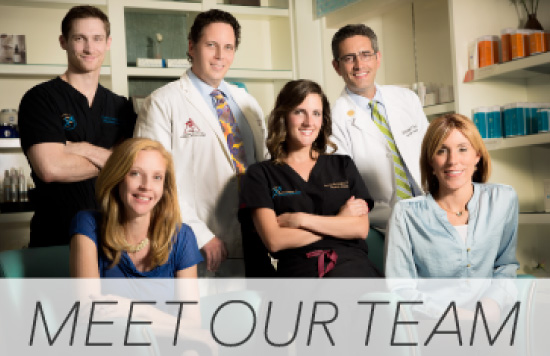 We believe in providing the highest level of care possible to our patients. Board-certified plastic surgeon Dr. Brian V. Heil received his Doctorate of Medicine from the University of Pittsburgh and is a member of numerous professional medical societies, including the American Society of Plastic Surgeons and the American Society for Aesthetic Plastic Surgery. Dr. Heil has also authored or co-authored numerous abstracts, papers, and presentations regarding plastic surgery during his career. Since opening Premier Plastic Surgery & Dermatology in 2001, Dr. Heil and his team have successfully treated thousands of patients.
Bottom Line
CoolSculpting is an innovative method of eliminating small, stubborn areas of fat and requires no anesthesia, incisions, or downtime. This procedure is best for those who are within 30 pounds of their ideal body weight and who do not qualify for fat removal procedures such as liposuction. If you would like to schedule a consultation with board-certified plastic surgeon Dr. Brian V. Heil or would like to know more about our services at Premier Plastic Surgery & Dermatology, please feel free to call us at 724-264-3608 or send us an email.