Liposuction for spring
The days are gradually getting longer and warmer, meaning that spring is just around the corner. If you've been trying hard to lose weight as part of your New Year's Resolution but aren't quite achieving the results that you would like to see, then you may be a candidate for liposuction surgery, in which deposits of hard-to-remove excess fat are extracted from the body. But what does liposuction entail, and how do you know if you are a good candidate?
What is Liposuction?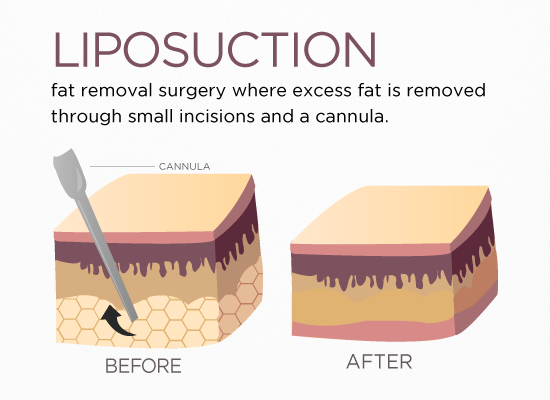 Liposuction is a fat removal surgery in which excess fat deposits are removed through small incisions and a cannula. Your physician will first put you under anesthesia, and make a series of small incisions on the area which is to be contoured. Then, a thin hollow tube known as a cannula will be inserted in these incisions. As the cannula is moved back and forth, the fat is loosened. Once loosened, these fat cells are suctioned from the body using either a syringe attached to the cannula or by using a surgical vacuum. Commonly targeted areas include the abdomen, buttocks, hips, thighs, and beneath the chin, although the arms, ankles, calves, knees, cheeks, and neck may also be treated. After the fat cells have been removed, your surgeon will insert small drainage tubes into the treated area to remove excess fluid (American Society of Plastic Surgeons, MedlinePlus).
Who is a Good Candidate for Liposuction?
Men and women who have firm and elastic skin, good muscle tone, and who are within 30% of their ideal body weight are all potential candidates for liposuction. Candidates should also have pockets of fat on the body that have been resistant to exercise and a healthy diet. Ideal candidates should also be free of any life threatening illnesses or medical conditions, should not smoke, drink to excess, or use recreational drugs. The ability to maintain a positive outlook about their physical appearance and how liposuction can help them is desirable in a surgical candidate (American Society of Plastic Surgeons).
Why Should I Undergo Liposuction?
With springtime approaching, you have just a few more weeks to work on toning and contouring your body before revealing the results of your hard labor to friends and family. However, if you would like a little help achieving your ideal form, now is the time to schedule a consultation with Dr. Brian V. Heil about the possibility of undergoing liposuction surgery.  Following surgery, patients are asked to wear an elastic compression garment which can easily be hidden beneath winter clothing. You can return to work within a few days of surgery, and should make a full recovery within two to three weeks. So, undergoing liposuction before spring arrives allows you to hide any scarring, bruising, or swelling beneath your cold weather gear and blame your limited mobility on the dreary winter weather, not a recent surgery. If you are interested in setting up a consultation with Dr. Brian V. Heil, please feel free to call us at 724-264-3608.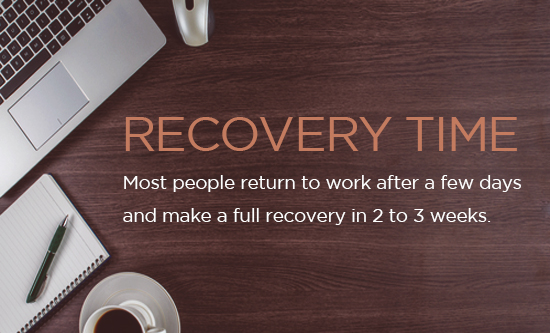 Are there Any Risks? What are the Side Effects?
At Premier Plastic Surgery & Dermatology, we have an expert surgical team that places our patient's health and best interests as our top priority. However, no surgery is completely risk-free. For example, some patients may experience contour irregularities or a worsening in the appearance of cellulite due to uneven fat removal, poor healing, or weak skin elasticity. Temporary numbness, nerve irritation, bruising and swelling are common in the treated area, and will typically disappear within a few weeks after surgery.  Short-term deposits of fluid may develop beneath the skin and will need to be drained. In very rare cases, fluctuations in fluid levels during surgery may lead to kidney and heart complications. Also very rarely, the cannula may be inserted too deeply and puncture an internal organ, necessitating immediate surgical assistance. Some patients may experience skin necrosis in the treated areas, in which skin cells die, change color, and will need to be removed. Patients face a low but possible risk of infection. Another low, but possible, risk is of a fat embolism, in which a portion of fat becomes loose and enters a blood vessel. If the embolism collects in one's lungs, or travels to the brain, immediate emergency medical intervention is necessary (Mayo Clinic, American Society of Plastic Surgeons, FDA).
How Much Does it Cost?
Unfortunately, there is no clear-cut answer as to how much your liposuction will cost, as the price will vary according to how many sessions are required and which areas are targeted.  We at Premier Plastic Surgery & Dermatology are glad to offer payment plans that best suit each patient's individual financial situation. If you are interested in learning more about payment plans, please feel free to contact us at 724-264-3608 or visit our financing page.
Why Should I Pick Premier Plastic Surgery & Dermatology?
We believe in providing the highest level of care possible to our patients. Board-certified plastic surgeon Dr. Brian V. Heil received his Doctorate of Medicine from the University of Pittsburgh and is a member of numerous professional medical societies, including the American Society of Plastic Surgeons and the American Society for Aesthetic Plastic Surgery. Dr. Heil has also authored or co-authored numerous abstracts, papers, and presentations regarding plastic surgery during his career. Since opening Premier Plastic Surgery & Dermatology in 2001, Dr. Heil and his team at Premier Plastic Surgery & Dermatology have successfully treated thousands of patients.
Bottom Line
Liposuction is an effective procedure for those looking to surgically remove stubborn deposits of fat before springtime arrives. If you would like to schedule a consultation with our board-certified plastic surgeon Dr. Brian V. Heil or would like to know more about undergoing liposuction at Premier Plastic Surgery & Dermatology, please feel free to call us at 724-264-3608 or send us an email.